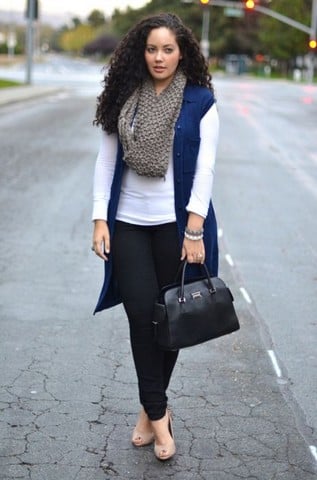 Identify 4 Kinds Of Tightly Elastic Pants For Obese Women
Many people think that tightly elastic pants is not suitable for people have big belly because it will expose the fat lines clearly and also look so offensive with the opposite people. I totally agree with this opinion and I have seen a lot of indiscretion in wearing from girls have big belly when they are in the legging pants with thin material.
However, how to identify 4 kinds of tightly elastic pants for obese women below what will help you understand and have the view more clearly.
♦ How many kinds does the elastic pants have ? Which one is suitable for people have big belly?
Tights, legging pants, tregging pants and skinny pants are the 4 kinds of tightly elastic pants which are prioritized for choosing by women nowadays and the way to use and combine to make it look nice and delicate for every pants is not simple at all. All the tightly elastic pants have same tightly embracing feature but they still have the some different feature and ways to combine to make the whole cloth look most delicate and appropriate.
Apparently, for the tights, it is easy to identify for all the girls, however, with tregging pants, legging pants or skinny pants, the landmark for identifying them all is still quite precarious.
1.Tights
There are 2 kinds of tights: One is thick and has cobbling sheet inside and one is black colored in the foot but they are all thin and embrace tightly the legs.
- Advantage
Thin and light, good elasticity, embracing the legs tightly, tights are an indispensable accessory for women in cool season, help to warm the legs of theirs when wearing short designed pants. Tights are also a very flexible and nice, it can combine with all kinds of skirt and all kinds of shoes from sandal, sport shoe to boot.
- Disadvantage
Thin fabric, it is very easy to be torn and embraces the legs tightly so do not use it as the single pants, you need to combine it with skirt or short designed pants
⇒ With this kind of pants, if you use it, you should only combine it with skirt and do not use it as the real pants.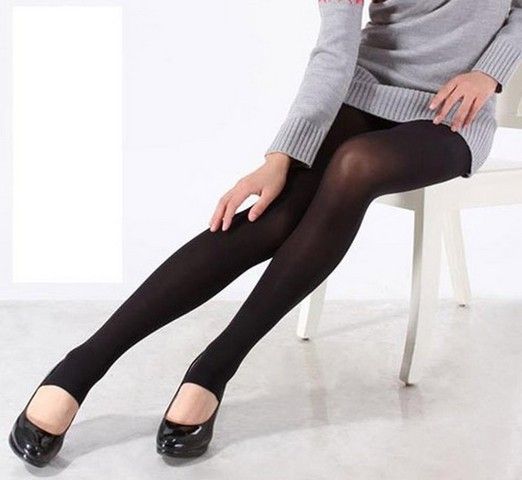 Tights
Tights are not a real pants so it is combined with skirt or long formed shirt
2. Legging pants
Legging pants or in other name: Footless-tights (thin or thick tights), the kind of elastic pants embraces the legs tightly, from the body to the bottom of pants and doesn't have any special spot in its design.
- Advantage
The fabric is thicker than tights, good elasticity, help all the girls from fat, slim, tall, low look nice.
- Disadvantage
With the tightly elastic pants has good elasticity, if you are not conservative at combining and choosing the accompanying cloth for it, it will be easy to make the opposite people feel offended or turn their face to "red" when choosing the wrong cloth. With legging pants, the long formed shirt/ skirt or oversized with the length can cover the hip is the reasonable choice and safest. It is the best when spreading the shirt and also do not tuck it so it will not expose the sensitive part.
⇒ This is the kind of tightly elastic pants and when wearing this, the girls have big belly should notice to combine with long formed shirt or oversized shirt has the length can cover the hip to help your form look smaller but not offensive.
Tight Legging pants combines with long formed shirt help your form look smaller
3. Tregging pants
Tregging pants is the combination between trouser and leggings, it is a kind of long legging pants (long-length style of leggings). Tregging is weaved of skin material, suede, cow fabric, nylon or cotton, it is thicker compared to legging pants and it is also a harmonious combination with modern fashion.
- Advantage
Thick fabric, can wear it with short formed shirts without wearing long formed shirt with the length can cover the butt like legging, except when wearing the bright colored shirt, for this case, you should combine it with long formed shirt.
Moreover, with good elastic fabric, along with form, various color. Tregging pants brings to the wearer the confident and comfortable feeling.
- Disadvantage
It is less of pockets or most of them are fake pockets but from my perspective. This point belongs to advantage due to the less of pocket design make the pants smaller, help to embrace the legs fully, expose the attractive curves clearly.
⇒ High waisted tregging pants is weaved of thick cotton material can be suitable with girls have big belly thanks to the thick fabric advantage, helps to embrace the hip fully. When wearing with modern shirt, it will not offend the opposite people even if the modern shirt is a little bit short
And the all direction cotton elastic pants is one of the trigging pants. This one is very suitable for stubby people, people have big belly.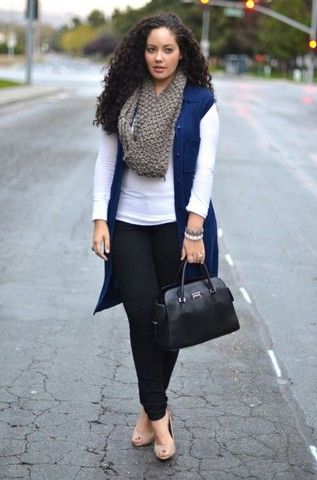 Tregging pants with simple design (without zipper, less of pockets) is suitable with the girls have big belly.
All direction cotton elastic pants is one of the trigging pants, it is very suitable for obese women.
4. Skinny pants
Skinny pants is really a pants with the diversity of material and it is firmer than material for weaving tregging and legging.
- Advantage
It is a kind of real pants so that the girls can wear it freely without thinking much. There is only one small notice that you should choose the suitable design with your legs and your form. When possessing the huge legs, you should not wear the bright colored pants, the high waisted design will help you hide the imperfect hip while low waisted will make the effect to make the butt look more attractive.
- Disadvantage
Because the material of skinny pants is firmer than the material for weaving the legging pants, tregging pants. So when sitting, the knee part of skinny jean is still puckered and divide the leg apart. Basically, skinny pants is similar to tight jeans so it is only suitable with the young women have small form.
⇒ Skinny pants is also the kind of pants should be inside the wardrobe of girls have big belly if it is the high waisted and big size skinny pants with the suitable thick material and elasticity. But it has a small disadvantage that this kind of pants is the same to tight jean, they both have zipper and button, in some cases, if the pants is so tight, it will make the heavy feeling and embrace your belly so tightly, make you feel hard to breathe when sitting.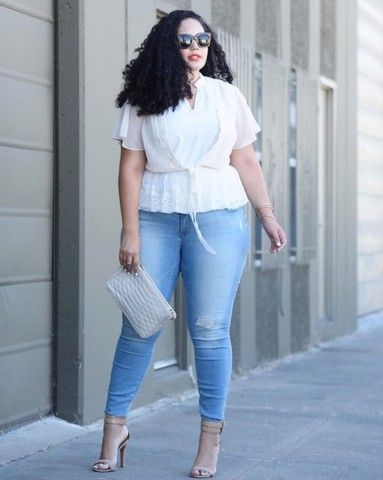 High waisted skinny pants with thick material help to raise the form for people have big belly.
There is an important notice that all kinds of pants must be high waisted pants. Only that can embrace the hip fully and perfectly.
In general, 4 kinds of above pants, they are all suitable for obese women if you know how to combine them with different kinds of shirt properly. We hope that the ways to indentify 4 kinds of tightly elastic pants for obese women here will help the stubby girl choose the suitable pants for their form.
------------
LEDA TUMMY - Stretchy Pants for the obese women.
Hotline: +84 961 505 305
Store: Ben Thanh Market (No.15 East Gate), Phan Boi Chau Street, District 1, Ho Chi Minh City, Viet Nam.
Email: ledatummy@gmail.com
Website: www.ledatummy.com