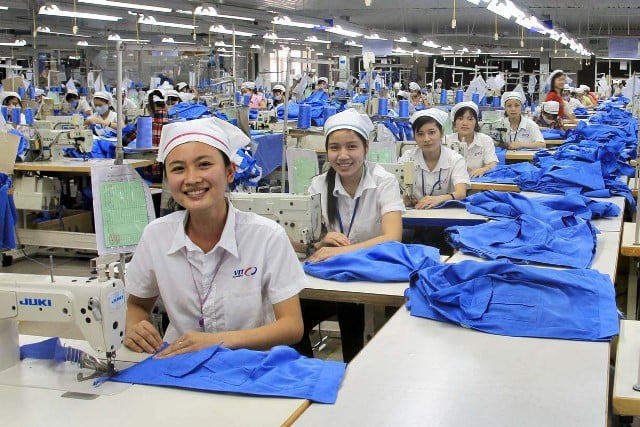 The solution for the uniform pants for female workers in garment factories or casual factories ?
Nowadays, I often hear the complaint, criticism about uniform pants for female workers in garment factories or casual factories is so hot and has no elasticity. This one makes the workers feel uncomfortable and inconvenient when they work.
As you know, female workers in garment factories, they have to sit constantly like a statue for hours during their working time, therefore their belly fat is accumulated more and more. Moreover, the pregnancy makes belly fat status is also unavoidable thing.
Or in factories, the workers sometimes sit, sometimes stand and move to a lot of different areas inside the factory to accomplish the job they have been given. However, the working pants of female workers is still "stiff" like that day by day, month by month even though their form keeps changing a long the way.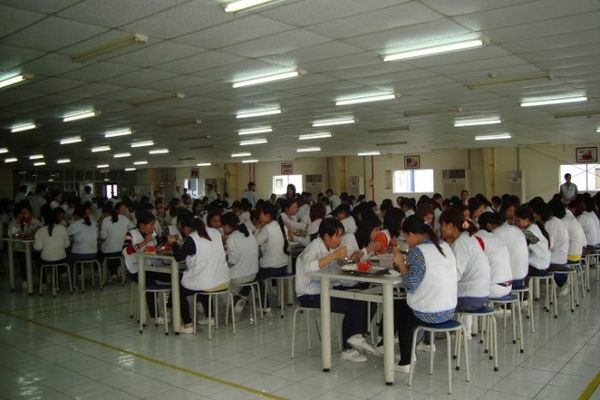 Female workers in their lunch time
So, in order to raise the performance of female workers. We need to figure out the solution for their uniform to make them comfortable during their working hours. This is definitely the problem which every owner of the factories need to pay more attention on.
Beside that, one thing I noticed about the garment places that is whenever they receive the order of weaving the uniform for a company or a factory, they usually care more about the material, form and the color of the shirt. They do not care much about the material for pants, pants only have the same color is enough from their perspective, so that they could ensure the lowest price for the order of that company or factory.
Therefore, majority of female workers in factory after receiving their uniform, usually they only wear the shirt of the uniform and for the pants, they wear it "freely" – That means they buy it outside, the ones with good elastic material and good sweat absorbing – with the same color with the pants of their working uniform ( black or dark blue etc… ). Simply because they want to be more comfortable when they work, by that raise their performance.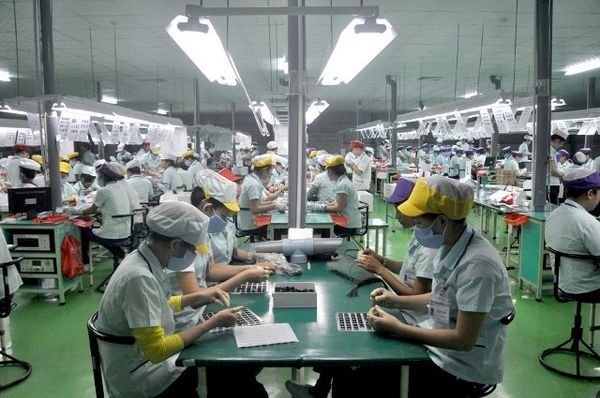 Supporting the pants has suitable material for female workers who have to sit for the whole day for working will raise their performance.
Why did I know about these when I was never a garment workers and also never worn that kind of uniform?
Because all of these things were the aspiration, thought of female workers from many garment factories or casual factories who came to LEDA TUMMY as their reasonable solution to satisfy their demands.
And with stretchy cotton pants – with the form was weaved based on form of trouser, standing leg, all direction elastic material but not tight too much and also good sweat absorbing is the suitable solution for female workers in garment factories or casual factories.
By the way, We supply women's plus size cotton pants for people who have weight around 50 – 110 kg (including pants for oversized people, till 250 pounds).
-----------
LEDA TUMMY - Stretchy pants for the obese women.
Hotline: +84 961 505 305
Store: Ben Thanh Market (No.15 East Gate), Phan Boi Chau Street, District 1, Ho Chi Minh City, Viet Nam.
Email: ledatummy@gmail.com
Website: www.ledatummy.com