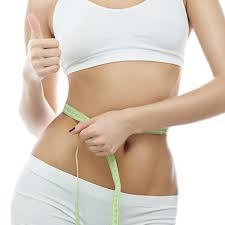 How wide is girl hip to be considered as fatted belly?
Many people wonder that what the standard hip is and also how wide is the hip to be considered as fatted belly? In Fact, we can sense the raising and also reducing by using eyes, however, we will be more confident if we know how to calculate the specific number.
No matter what type of fatted belly people you belong to, no matter your body is thin or thick, fat belly is the status that women face for at least once in some period of their life. And in this post, I'm going to share to you the formula so that you can detect that you are fatted belly or not.
So how do we know whether it is fatted belly or not, and how wide is it to be considered as standard belly? Let's find out in the below information.
What is the standard hip?
Standard hip must match with the bust, butt and it is balanced with the height and weight, not just small like most of people still think about it.
The standard hip is the one which match bust and butt and it is balanced with height and weight.
In order to have the ideal hip, first, you need to ensure that you already "accomplished" the first request: have the ideal weight compared to the height.
Ideal weight (kg) can calculate by using the formula: "height (meter) x height (meter) x 22" or [height (cm) – 100] x 0.9.
For example : A person who is tall 1.6 m will have the ideal weight around: 1.6 x 1.6 x 22 = 56 kg or (160 – 100) x 0.9 = 54 kg or you can calculate it using BMI formula (dividing mass for squared height).
The ideal hip is calculated by using the formula : Hip = Height/2 – 22.
For example: if you have the height 1.6 m, then the standard hip will be around 58 – 63 cm.
Beside that, you can also calculate your current hip and see if it is normal or not by calculating the scale of hip / butt (the wide of hip divide the wide of butt). The ideal scale between the hip and butt for women is under 0.8 and for men, it is under 0.9.
What we just shown you were the formulas to answer the question: how wide is your hip to be considered as fatted belly. We hope it will be useful for you when you look for the ideal wide of hip for your own and possess a balanced form.
You can apply a lot of solution to reduce the fat of your belly and make your form balanced again or choose the suitable clothes, match your current form to look gracious and fresh. This way will be much faster!
------------
LEDA TUMMY - Stretchy Pants for the obese women.
Hotline: +84 961 505 305
Store: Ben Thanh Market (No.15 East Gate), Phan Boi Chau Street, District 1, Ho Chi Minh City, Viet Nam.
Email: ledatummy@gmail.com
Website: www.ledatummy.com